About Us
Throughput Management, Inc. is a leading commercial and industrial real estate service company. Our core business is based upon continuous improvement in commercial and industrial property operations by performing audits, making process improvements and providing managerial, financial and operations training.
We operate a global Fuel Desk where we buy, sell and broker crude oil, refined petroleum products, fuels and gases.
The COVID-19 Pandemic has created disruptive global upheaval causing loss of life and economic uncertaintanty. Throughput Management intends to be part of the recovery and has devoted sigificant resources to providing medical supplies to those in need.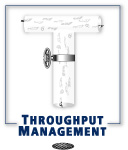 Throughput Management, Inc.
25 Crescent Drive A-220
Pleasant Hill, CA 94523 USA
+1.415.516.7478 Office

info@throughputmanagement.com
www.throughputmanagement.com